Sanford is a Fully Mutual Housing Co-operative. All tenants are members of the co-op, which is effectively a collective of social landlords.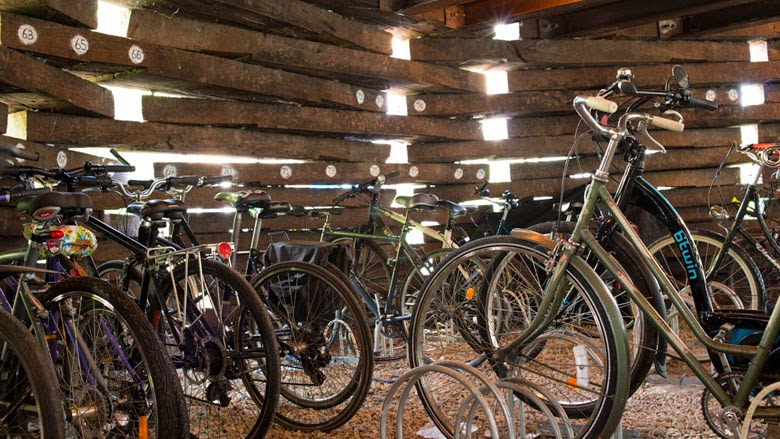 Sanford membership process explained
The membership process consists of three stages: your application, an initial interview and a placement interview. The whole process usually takes place once a month, except when there are no room vacancies.
On average there are 10 applicants for every tenancy we're able to offer.
Initial interview
Once you've applied and your application has been checked, you will be invited for an initial interview. This takes place on the first Monday of every month and you'll be interviewed by current members of the coop. The purpose of this initial interview is to ascertain a person's suitability to the co-op. We will consider your attitude to living in shared accommodation; your willingness to contribute to the co-op as a whole; and your ability to accept different lifestyles. If you are selected at this initial stage, your application will stay valid for 3 months (on average there are around 50 live applications at any time). After this applicants may re-apply.
Placement interview
Placement interviews will take place on the following Sunday, in all houses where there are voids – these interviews are for houses to select the applicant they'd like to live with. The number of voids will vary month by month – sometimes there are several rooms available on the street, sometimes only one, and sometimes none. Each house that has a void will see 15 applicants, selected from all current valid applications. You'll be invited to RSVP to an email invite to let us know your availability to interview.
Due to the large number of applicants we are only able to interview 15 people at placement interviews. To make the process as fair as possible, the selection of the 15 people will be decided based on the date that you had your initial interview, and whether you've already had a placement interview. At current demand levels, you'll definitely get one interview – but you may only get one in the three months. You'll be invited to RSVP.
Memberships officers will be in touch as soon as possible to let you know the outcome of your placement interview; this will normally be within a week, but can sometimes take a little longer if a house has difficulty reaching a decision. If you're selected, you are expected to commence your tenancy within two weeks; once you've started your tenancy you will become a full coop member.
Who should apply?
Sanford invites applicants from all sectors of the community regardless of gender, ethnic origin, sexual orientation or health status, who:
are over the age of 18.
wish to live in a co-operative environment.
Sanford is not suitable for applicants:
with dependent children or people who wish to share a room (Sanford only provides single occupancy rooms).
with dogs, crocodiles, vultures (Sanford is cat-friendly and there are several at the coop).
who own or earn money from property.
Apart from these restrictions there isn't anything else that should keep a person from applying to live in Sanford.
How to apply
Please feel warmly invited to read this FAQ document before proceeding.
The first step is to fill in an application form.
Now you can do it online. Just go to our form page (prepare a beverage and make yourself comfortable).
Alternatively, you can fill a paper form and deliver it to us.
Download the application form here. You can either print and post or drop off to the address below.
If you can't print one out, pop into the office at 11 Sanford Walk to pick up a paper copy.
Or call the office on 020 86 94 64 61 and we will post one to you.
Or email the downloaded form to membership@sanford.coop.
Please ensure your email address is legible, as this is how we prefer to communicate with candidates.
The Office, 11 Sanford Walk
New Cross, London SE14 6NB
tel: 0208-6927316
fax: 0208-6946461